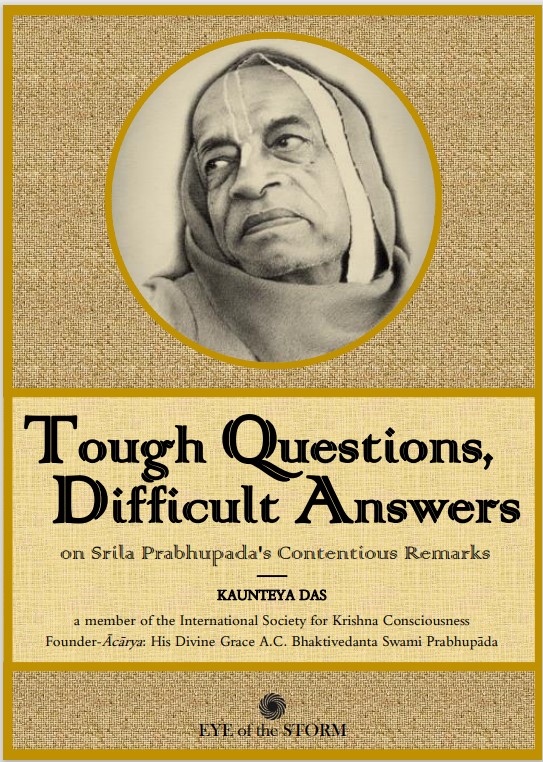 This page lists the foundational essays written by IISB members and interviews in response to Kaunteya Prabhu's book Tough Questions, Difficult Answers on Srila Prabhupada's Contentious Remarks (TQDA). The videos and essays are listed below.
Essays
Interview – 18 August 2023
Interview by HG Sitapati Dāsa and Danna Devi Mātā of Krishna-kirti Dāsa, Convenor of the ISKCON India Scholars Board, on 18 Aug. 2023. The full interview can be accessed on Youtube and Facebook.
Full Interview
Video clips (Youtube)